In this KCC Story, long-time delegate, Sean, shares how he started attending BASECAMP (formerly Men's Katoomba Convention) in the early 80's, and why he has persevered in attending every year since. He shares his personal highlights and the spiritual benefits of setting aside time to go with other men from church—including his son!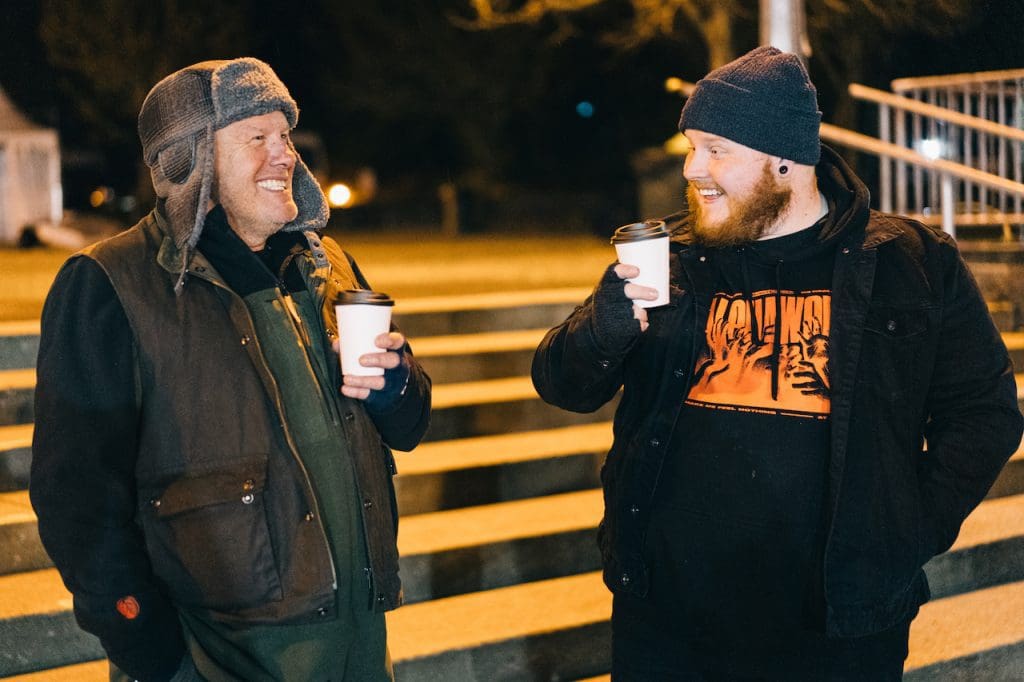 1. How long have you been attending BASECAMP men's conference?
I started attending in the early 80's with the blokes from St Luke's, Miranda. I have tried to make it each year since.
2. What have been some of the highlights of attending BASECAMP?
A highlight for me is sitting on the steps and watching men talk about Jesus. The singing is awesome, especially the old hymns. There is something magical about singing with hundreds of blokes. Since I have worked in a few churches, BASECAMP is also an opportunity to catch up with mates who are now spread all over the place.
3. Why do you think men should set aside time to attend conferences like BASECAMP?
At every church I have worked at, my goal has been to take a group to BASECAMP each year. Primarily because it deepens the partnership in the gospel amongst the men who attend together. The shared experience enriches their lives, as they carry lessons they have learned down the hill back home.
I think BASECAMP is special because of the exposure of all ages, shapes and types of men together for a single purpose. It also creates a place for blokes to deepen their relationships with each other.
My son, Jesse, even though he doesn't want to be part of church now, cherishes getting away with me. He has been coming with me since he was 12. I think he also appreciates being included with the men of church.
We weren't created to be numb. Renew your strength at BASECAMP!
BASECAMP is an annual event for men who want to know God better. Since 1997, men of all generations and from across denominations have taken time out together to hear God speak. Each year, men have encouraged each other to run the race with their eyes fixed on Jesus.
BASECAMP returns this August, and guest speakers Alasdair Groves (Christian Counseling & Educational Foundation), and Peter Sondergeld (Restoration Church) will address the topic "Unravelling Emotions".
Combining Scripture, Christian counselling and lived experience, our speakers will help men of all generations to have a biblical view of what our emotions are, how to handle them well, and how to help each other process with God and one another.
For more information on dates, venues, program, speakers, and tickets visit our website: www.basecampmen.com